Padlets that are set up like this are often filled with many different bookmarks and places to go! In each category / column, you can scroll down to find more possibilities and examples. Or to find other categories or collections, you scroll to the right to see what could be next!
Thanks to NASA's Curiosity rover, you and your students can explore the surface of Mars in a 360-degree view while learning about space exploration.
Yellowstone National Park
Yellowstone is one of the most popular and breathtaking national parks in the United States. With this virtual tour, you and your students can view landmarks like Old Faithful, the Mammoth Hot Springs, and the Fountain Paint Pot.

The Great Wall of China
This panoramic tour of The Great Wall of China allows you to walk through one of the oldest and most historically significant wonders of the world.
  San Diego Zoo
With this interactive website, you can take your kids to the San Diego Zoo no matter where you live! Students can learn exciting animal facts, explore exhibits in real time, and play fun games and activities.
Monterey Bay Aquarium, Monterey, CA
This virtual tour allows students to go on a deep-sea adventure through exhibit webcams that allow students to watch sea creatures in real time.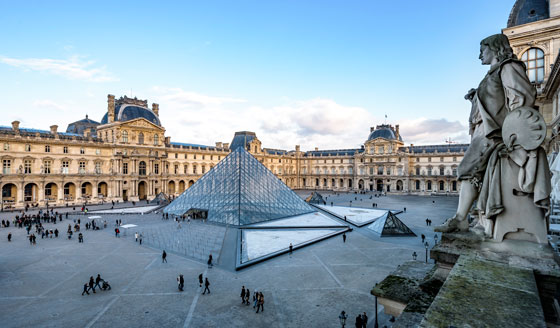 Le Louvre, Paris, France – Virtual Tour
The Louvre was originally a fortress built by the French king Philippe Auguste. It was intended to reinforce the defenses that the king had ordered to be built in 1190 to protect Paris from attack via the Seine. Today, visitors can walk around the original perimeter moat and view the piers that supported the drawbridge.
A number of these tours were provided by:
https://www.digitaltrends.com/virtual-reality/best-virtual-tours/
https://www.waterford.org/resources/3-great-virtual-field-trips-for-early-learners/